Pediatric Chiropractic in Alexandria
A Sound Foundation
At Belle Haven Family Chiropractic, our approach to treating kids is two-fold: we want to correct any issues they may be having, and we want to give them a sound foundation for a healthy structure and proper spinal alignment as they grow and develop.
NEW PATIENTS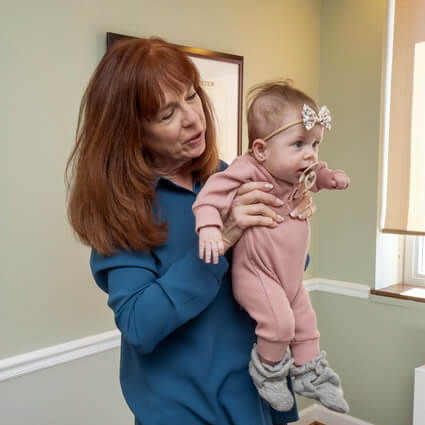 Benefits of Pediatric Chiropractic
The process of being born is the first trauma we experience, and it can result in misalignments that lead to common infant and childhood conditions. We great results with conditions like:
ADD/ADHD
Asthma and other breathing disorders
Birthing injuries
Colic
Ear infections
Reflux
Torticollis
Gentle Techniques Kids Love
Dr. Leavitt has been treating kids for almost three decades, and she's a mom of four herself, so she knows how to build rapport with kids and help them enjoy the process. Our adjusting techniques for kids are very safe and gentle, and Dr. Leavitt keeps the process moving so the kids don't get bored or fidgety.
We also respect that kids are in control of their own bodies, and we will not push an adjustment on a child who isn't ready. We respect their autonomy and are committed to creating a positive experience so they'll look forward to coming back—and hopefully incorporate chiropractic care into their lifelong approach to wellness.
Because issues haven't had the time to stick around as long in kids, they're generally much easier to adjust and get quicker results than adults.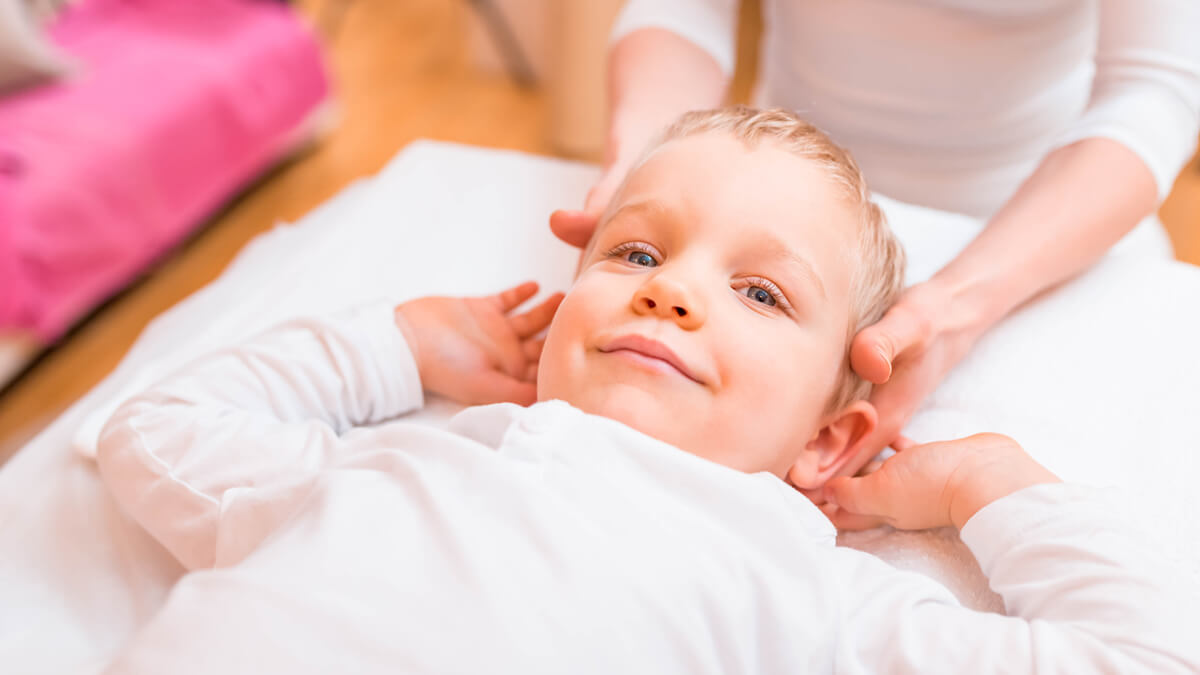 Preparing Your Child
There's nothing special you need to do before your child's appointment. We ask that they wear comfortable clothing because we want the entire process to be as comfortable for them as possible. It's also great if you assure them that we're not the kind of doctors who give shots.
Create Great Health for Your Family Today
Helping children get off to a great start in life is our passion! By keeping their spine aligned, your child's nervous system can function as it should, so they can grow and develop optimally with the best health possible.
We'd love to help your kids build this solid foundation for health—contact us today to schedule.

Pediatric Chiropractic in Belle Haven, Alexandria VA | (703) 660-6770