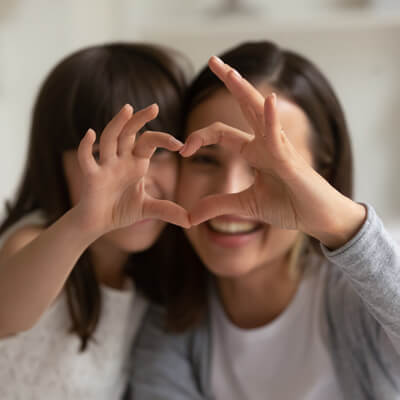 Belle Haven Family Chiropractic Reviews
What Our Alexandria Patients Say
We're a team of chiropractors serving Alexandria and Belle Haven families, and we love when patients share with us their feedback and comments after chiropractic care. Please read our patient testimonials below to see what other people have achieved through their tailored treatment plans with us.
Share your stories too! Click here to send us your feedback so that we can help to spread the word about the benefits of natural Belle Haven Family Chiropractic care. For more information, or to schedule an appointment contact us today.

Life Changing
I was in pain for years. Conventional MDs were only interested in pain meds. Not interested in that route. Finally caved in to chiropractic care. What a life changer!! It's taken several visits but my lower back pain that made even walking horrific is gone. I can get back to a normal life and enjoy the simple things in life. Like putting my pants on!!! So grateful to the whole team for giving me back a quality of life I was missing for oh so long. Give it a shot, it works!
— Michael M.
Improved Quality of Life
I originally came to see Dr Leavitt due to whiplash from a car accident and she took such tremendously great care of me, my recovery progressed much quicker and with far less pain that I could have ever hoped for. During that initial treatment Dr Leavitt discovered some long term injuries and issues and her treatment of those has vastly improved the overall quality of my life. She and her staff are kind, competent and professional. I cannot recommend them enough.
— Mary S.
Highly Recommend
My wife and I starting coming here a few weeks ago. From the time we walked in the door, we were treated with warmth and felt very welcomed. Both of us have serious issues, they have shown genuine concern for our overall health. Highly recommended!
— Mark A.
Family Friendly
Our whole family loves Belle Haven Family Chiropractic! The doctors and staff are amazing and so family friendly. I started with them when I was 9 months pregnant with my son for lower back and hip pain. Being treated eased the pain before labor and really helped with labor and the delivery was fast! I tell all my pregnant friends to go see them. Our children love getting their adjustments, and it really helps when they are little and taking all those tumbles!
— Julie L.
Welcoming and Cheerful
I have been going to Belle Haven Family Chiropractic for many years. The staff is always welcoming and cheerful. The services are superb. They have helped me to recover from some painful problems. I go faithfully every two weeks for maintenance. Thank you for being there!
— Gerry V.
Felt Amazing
I have been a patient of Belle Haven Family Chiropractic for many many years. They have treated myself and my family. I had severe tail bone pain during my pregnancy. After getting adjusted a few times and keeping up with it, I felt amazing. I have never had the issue again. The staff is caring, warm and very professional. I highly recommend!
— Kristen P.

Belle Haven Family Chiropractic Reviews | (703) 660-6770